September lunch menus are due on Monday. No exceptions! Thank you!
Testimonials
" The discipline and respect.  I like the character training and I feel like my child is safe – that someone is really taking care of him all day."

This is one of the best schools in the area, by far. I have 2 kids that have attended there for the past 7 years and I think they do a marvelous job teaching our children. Their academics are very high and they have no discipline issues like other schools in the area.

" We are so pleased with the after school day care.  The staff is so organized and they have so many fun things for the kids to do.  My child loves it because the day care where we were before was just chaos and kids were always hurting each other or getting hurt."

"The mastering of assignments by re-teaching and re-testing. I want to know that my child is understanding work that will be built upon later."

We have been very happy at this school for years. All our children have been there since kindergarten and have learned so much. They are much more academically advanced then our friends kids.

Mr. Dave has been our bus driver since last year. Please extend our appreciation for him for the wonderful job he does in driving safely and making sure everyone is following the rules. I truly appreciate his passion for safety. He knows he has precious cargo on board. I love that our school feels safe! Thank you.

" That my daughter is being challenged and loves it.  I cannot believe how much she has learned this school year."

As of this year, HVS started 5th and 6th grade students rotating classes for their core subjects. This experience has been excellent for my child. He is thriving and  his grades have increased.

" I feel like the school truly cares about my son learning."

" Positive atmosphere, emphasis on academics and good behavior.  We feel safe at HVS."

Our daughter just left to continue her education as a 7th grader. We are so happy to see that she has been well prepared for what followed. She is confident in her studies and that makes her a happy student and us proud parents. We owe most of that to all of the teachers and staff! The front desk staff have also made a big impact in our daily routines! We love Happy Valley School!
Pursuant to A.R.S. §38-431.02, Happy Valley School hereby states that all notices of the meetings of the Happy Valley School Board will be posted at Happy Valley School 7140 W. Happy Valley Rd., Peoria, Arizona and on our website. Happy Valley School is open to the public Monday through Friday from 7:00 AM to 4:00 PM. Such notices will indicate the date, time, and place of the meeting and will include an agenda or information concerning the manner in which the public may obtain an agenda for the meeting. Online notices will be posted here
Previous Posts
Links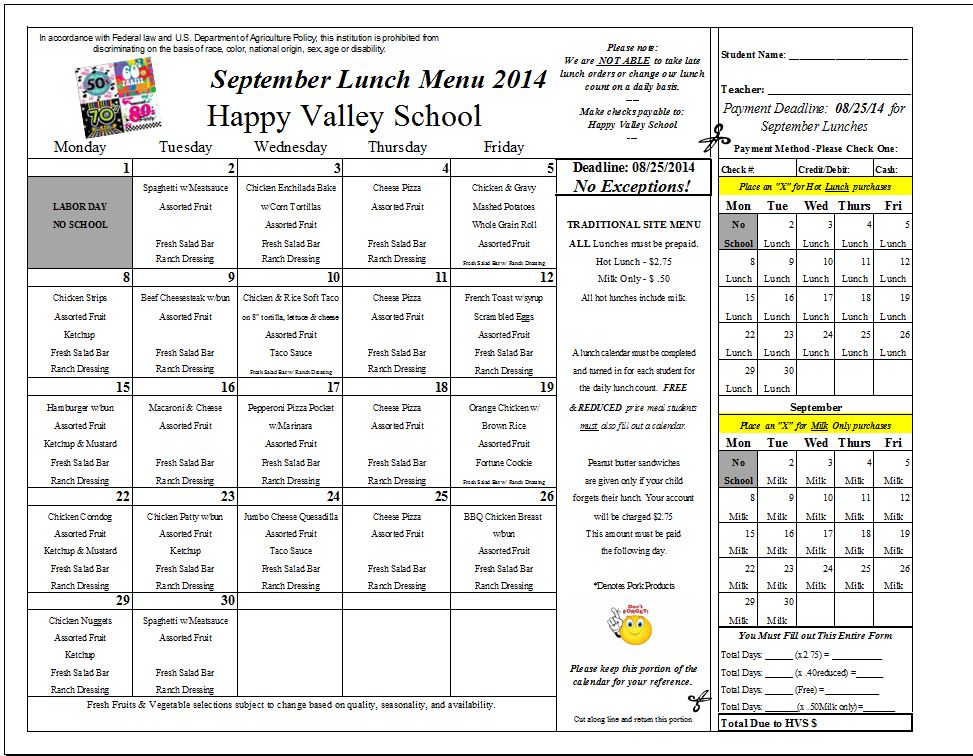 To print menu click here:  September 2014 Lunch Menu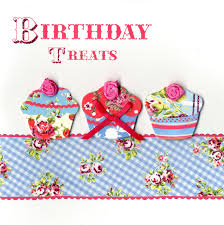 Birthday parties are not held at school, but students are recognized by their teachers in the classroom on their birthday.  Parents may drop off individually packaged treats in the office for their child to distribute to classmates at a time designated by the teacher.  Health regulations require that all food items be purchased from a commercial establishment, not prepared, packaged or wrapped at home.  It is not possible to cut and serve cake, scoop ice cream, pour drinks or distribute treats that require extra time and preparation, nor can we supply plates, napkins, cups or eating utensils.