Wednesday, October 22nd

3:00 PM – 6:30 PM

HVS Cafeteria

Bring someone Royal for books, snacks and fun!

Come dressed in your Royal attire!
Pursuant to A.R.S. §38-431.02, Happy Valley School hereby states that all notices of the meetings of the Happy Valley School Board will be posted at Happy Valley School 7140 W. Happy Valley Rd., Peoria, Arizona and on our website. Happy Valley School is open to the public Monday through Friday from 7:00 AM to 4:00 PM. Such notices will indicate the date, time, and place of the meeting and will include an agenda or information concerning the manner in which the public may obtain an agenda for the meeting. Online notices will be posted here
Previous Posts
Links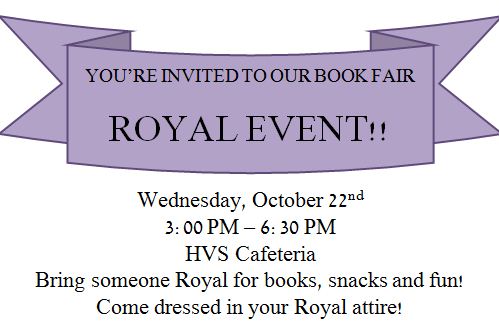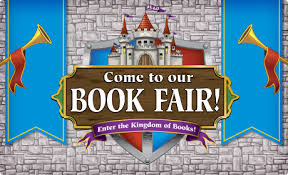 Don't forget…Happy Valley School's Book Fair will be taking place this week, Monday through Thursday, October 20th – October 23rd from 3:00pm – 6:30pm.
Our Family Night Events will be on Tuesday, October 21st and Thursday, October 23rd  from 6:30pm – 8:00pm.
Our Royal Event will be Wednesday, October 22nd from 3:00pm – 6:30pm.  Bring someone royal in your life.
Cash, Visa/Mastercard, American Express, Discover, Credit/Debit cards are welcome.  Sorry…NO CHECKS!
It's not to late to volunteer.  Please go to the HVS blog at www.happyvalleyschool.org to pick a time to volunteer through our Sign Up Genius.
See you at the 2014 Book Fair.
Thank you.
Parent Team