Staff Favorite Things
Would you like to get your child's teacher a gift, but are unsure what they like? Head over to Happy Valley School PTO on Facebook or
Remind (code @ea2f3k8) to view Happy Valley School teachers and staff favorite things questionnaire.
If you choose to buy on Amazon, check out the Black Friday shopping guide 2019. A portion of your transaction goes to HVS PTO.
-Happy Valley School PTO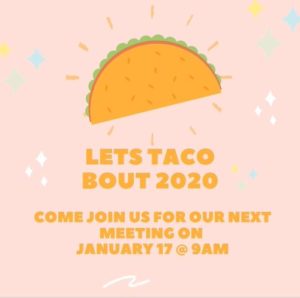 PTO Meeting Minutes
PTO Agenda
Come join us for Happy Valley School PTO meeting on November 15. The materials which will be reviewed at the meeting are included in the link below.
PTO November and December Calendar
PTO 11-15-2019 Nov-Dec_2019_HVS_calendar
PTO minutes 10/11/19
PTO minutes 9/13/19
PTO September and October Calendar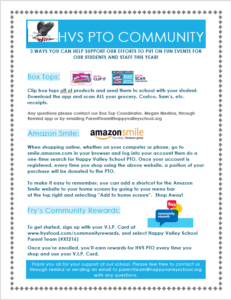 Come be a part of the Parent Team!
We invite you to join us for our monthly meetings. This is where we discuss various ways in which we can help enrich our children's, teacher's, staff and family's school year experience. We plan immediate and future goals that help benefit our school. We organize different activities and functions throughout the year. Please Make a Difference this year by Volunteering! WE NEED YOU!
If you are looking to purchase used uniforms please use the Remind App to contact our PTO. 
For more information please join the Remind App
Go to App Store

Download Remind: School Communication

Click Open

Join a class

Enter class

code

@ea2f3k8
Thank you!
HAPPY VALLEY SCHOOL PARENT TEAM
,